The Running Community: My Favorite Running Blogs
I thought I'd share a few of my favorite running blogs with you because this is another one of my favorite parts of the running community, it's just the virtual end of it. Over the past year or so I've found some blogs that I really love because the people writing them are honest, sometimes funny, love running and love connecting with others. I hope you'll check them out and start following some of them yourself.
The Running Couple – Isis and Lee are a great couple who found that they both love running, and they love running together! They write  an awesome blog about running, working out, working with Lulumon and HoneyMilk and recently, Isis blogs about expecting a baby! They are pretty well known among the blogging running community, so I would definitely recommend checking them out. You can also follow them on Twitter, @runningcouple and they tweet during races and sometimes post videos during races too.
Run With Kate – I really like this blog because while I've never met Kate, I really get to know her through her writing. She blogs about writing, but she also blogs about other things that are important to her. She recently left Corporate America in Chicago and moved to San Diego with her partner Angela to start fresh, and now works at a non-profit, went vegan and fell back in love with running. But who wouldn't in Southern California!
The Runner's Kitchen – If there's something that goes perfectly with running, it's eating. Megan started this blog because her two passions are running and cooking/baking, so she not only blogs about training for marathons, but she also posts recipes! Her most recent post includes a recipe for Mint Oreo Cheesecake, and if that's not reason enough to read a running blog, I don't know what is.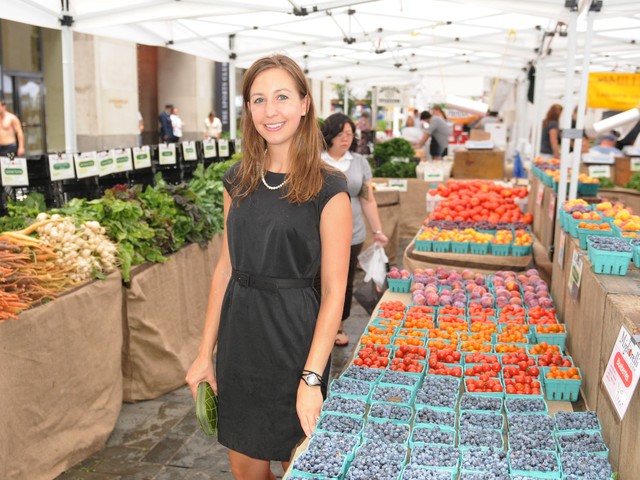 Running Dialogue – On the NY Daily News website, Lauren Johnston writes about running in the big city; from training tips to updates on Central Park snow clearing to recaps on her own races. While a lot of her writing is NY focused, I still love to read this blog. Recently, she posted a picture of her framed marathon bib, and it's just so cool and made me incredibly jealous. I'm now thinking of how I can have something similarly awesome.
Run Like A Mother – First things first, I'm not a mother. And since I don't have kids, this blog isn't written with my demographic in mind, but I still continue to read on. Dimity and Sarah, the authors of the blog, are also authors of the book, Run Like A Mother. They do giveaways often, and they connect with their audience on Facebook and Twitter (follow Sarah, @SBSOnTheRun) where they are constantly asking questions and getting input from their readers. I really love the community that they have created around running, and around being mothers who run.
What are some of your favorite blogs, running or not?